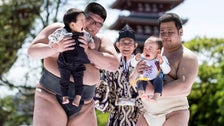 With the news cycle nowadays, it's easy to miss the images that fly under the radar. We've got you covered.
Here, we're highlighting exceptional photos from around the world for the week of April 26–May 3, 2019. Check them out below.
ABOVE: Sumo wrestlers hold crying babies during the Nakizumo or Naki Sumo Baby Crying contest at Sensoji Temple on April 28, 2019 in Tokyo. There were 160 babies born in 2018 competing at the traditional festival that is believed to bring growth and good health to the infants.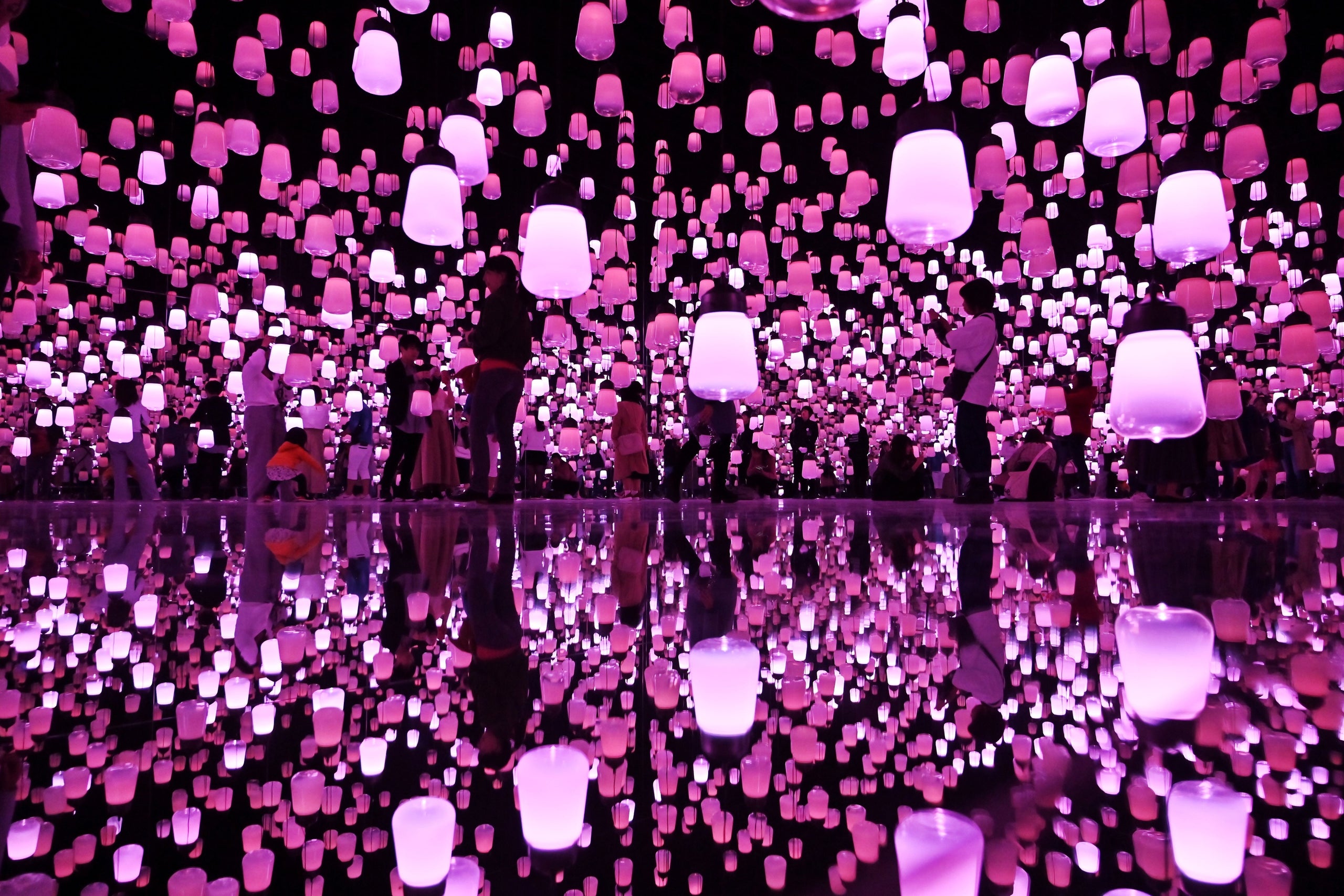 People visit a light sculpture at the teamLab Borderless museum in Tokyo on April 28, 2019.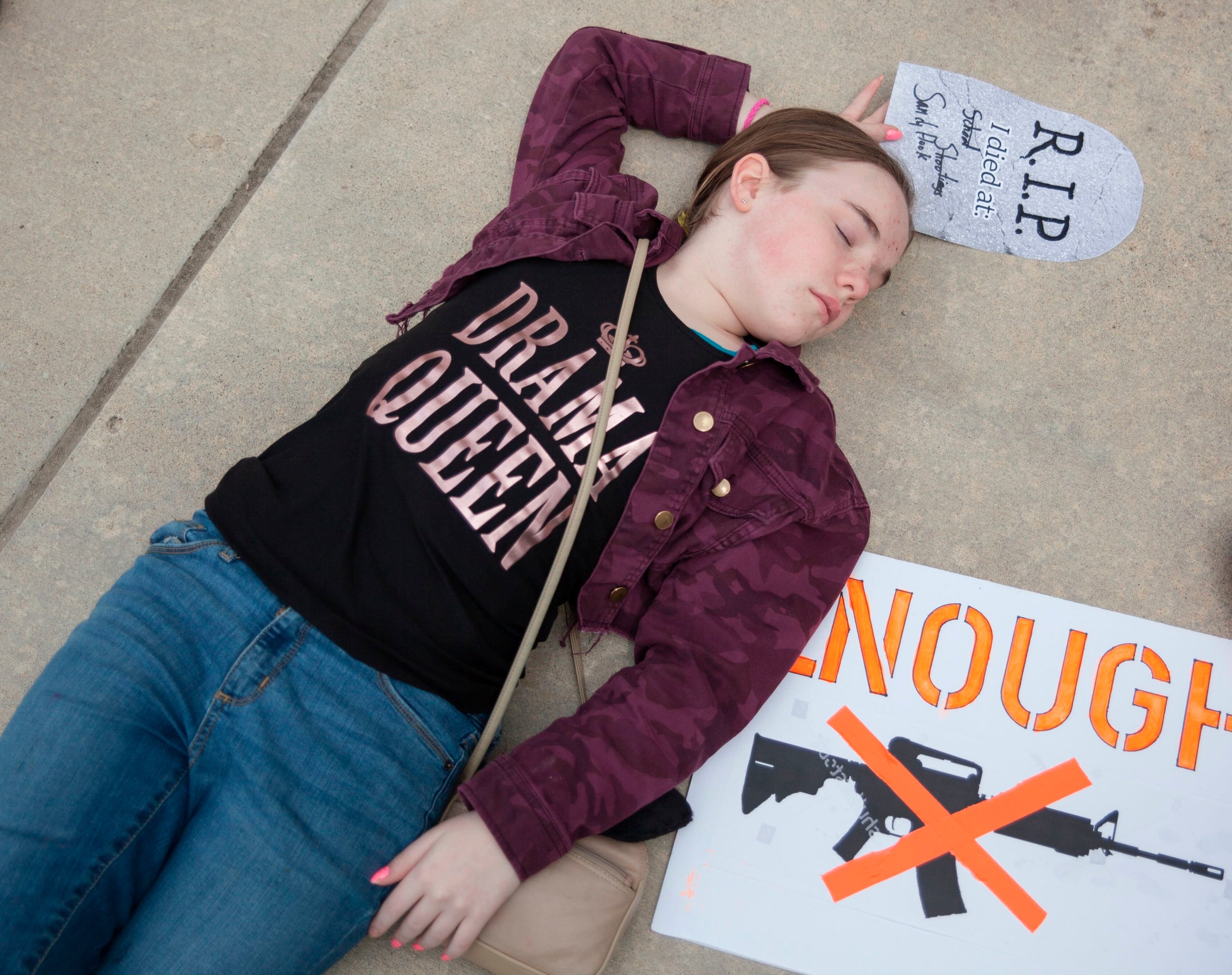 A young girl partakes in a die-in at the Indiana Statehouse in Indianapolis to protest the National Rifle Association.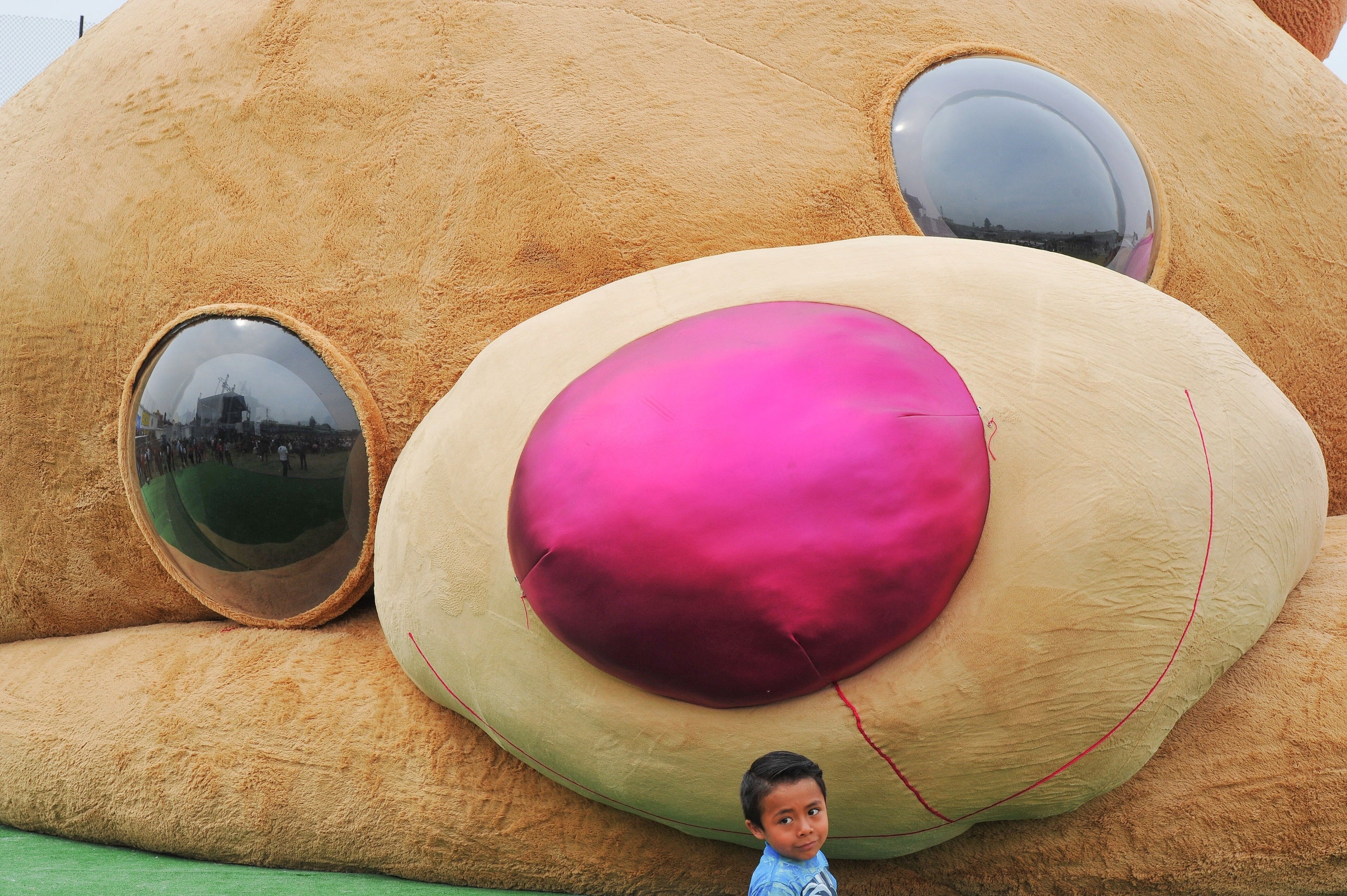 A little boy stands in front of a giant teddy bear that weighs more than 4 tons and was entered in the Guinness Book of World Records as the biggest of its kind on April 28, 2019, in Xonacatlán, Mexico.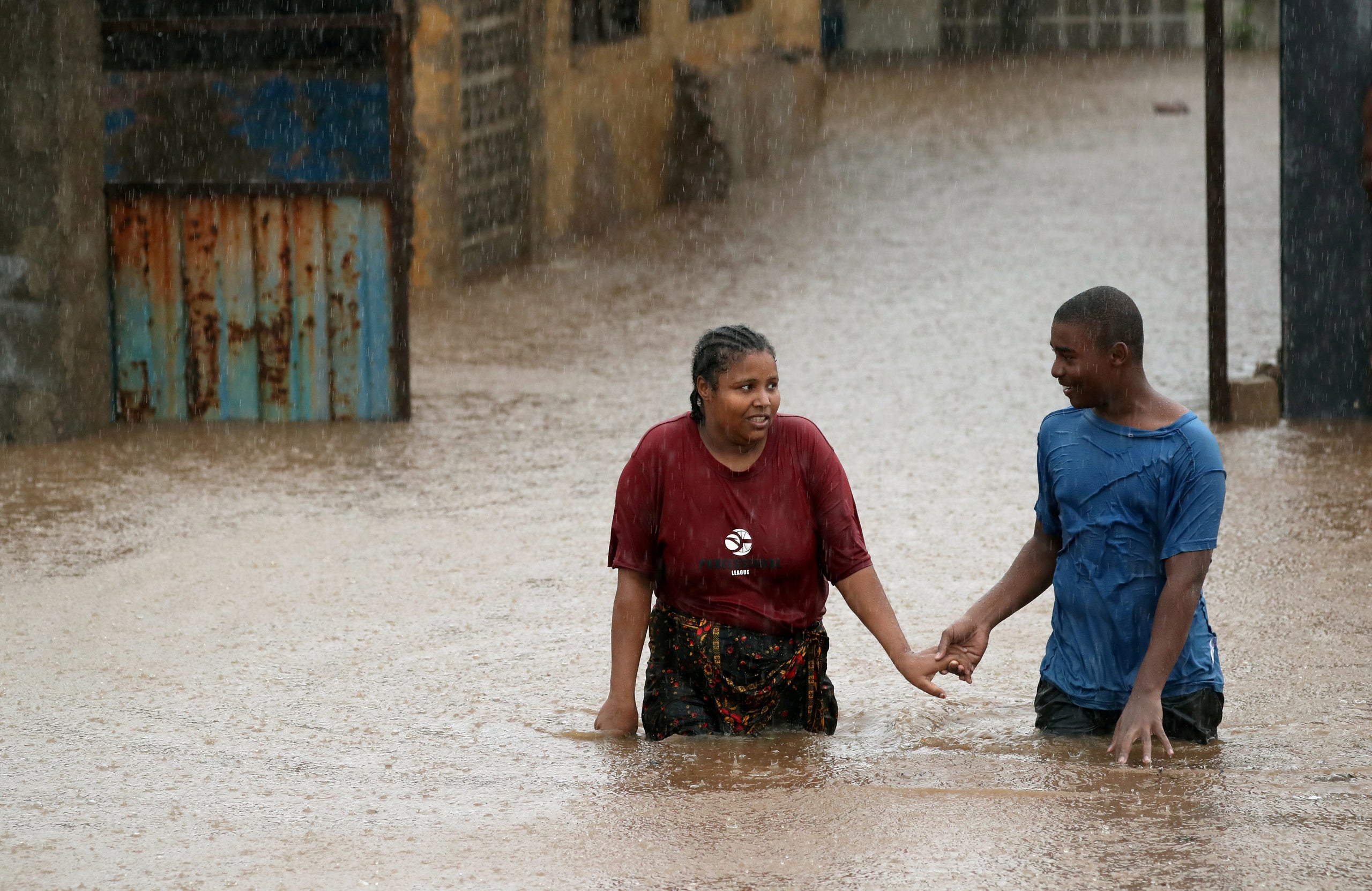 A man helps a woman through a flooded neighborhood in the aftermath of Cyclone Kenneth in Pemba, Mozambique, April 28, 2019.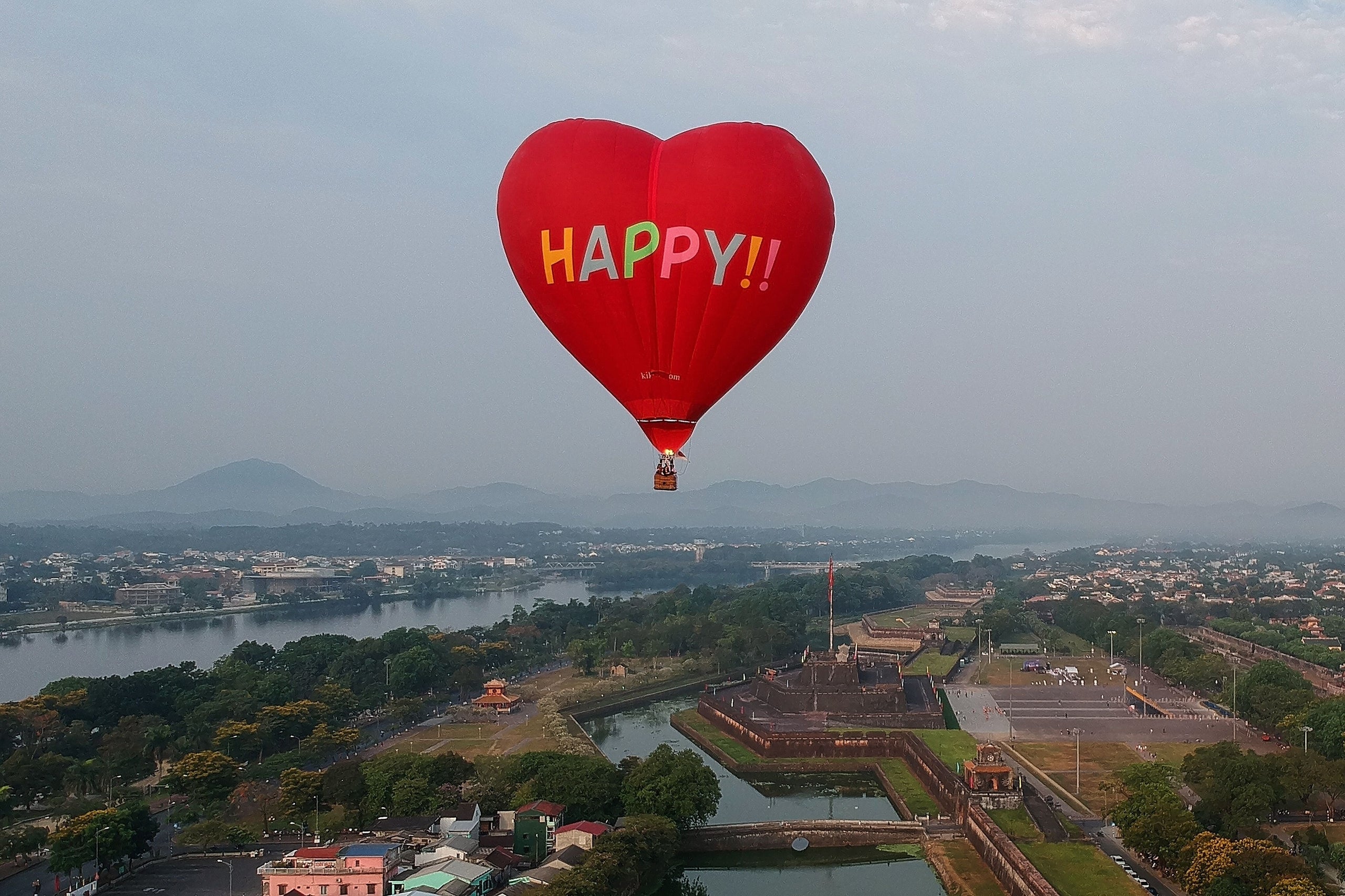 A hot air balloon flies over a stone citadel during a hot air balloon festival in the central Vietnamese city of Hue on April 28, 2019.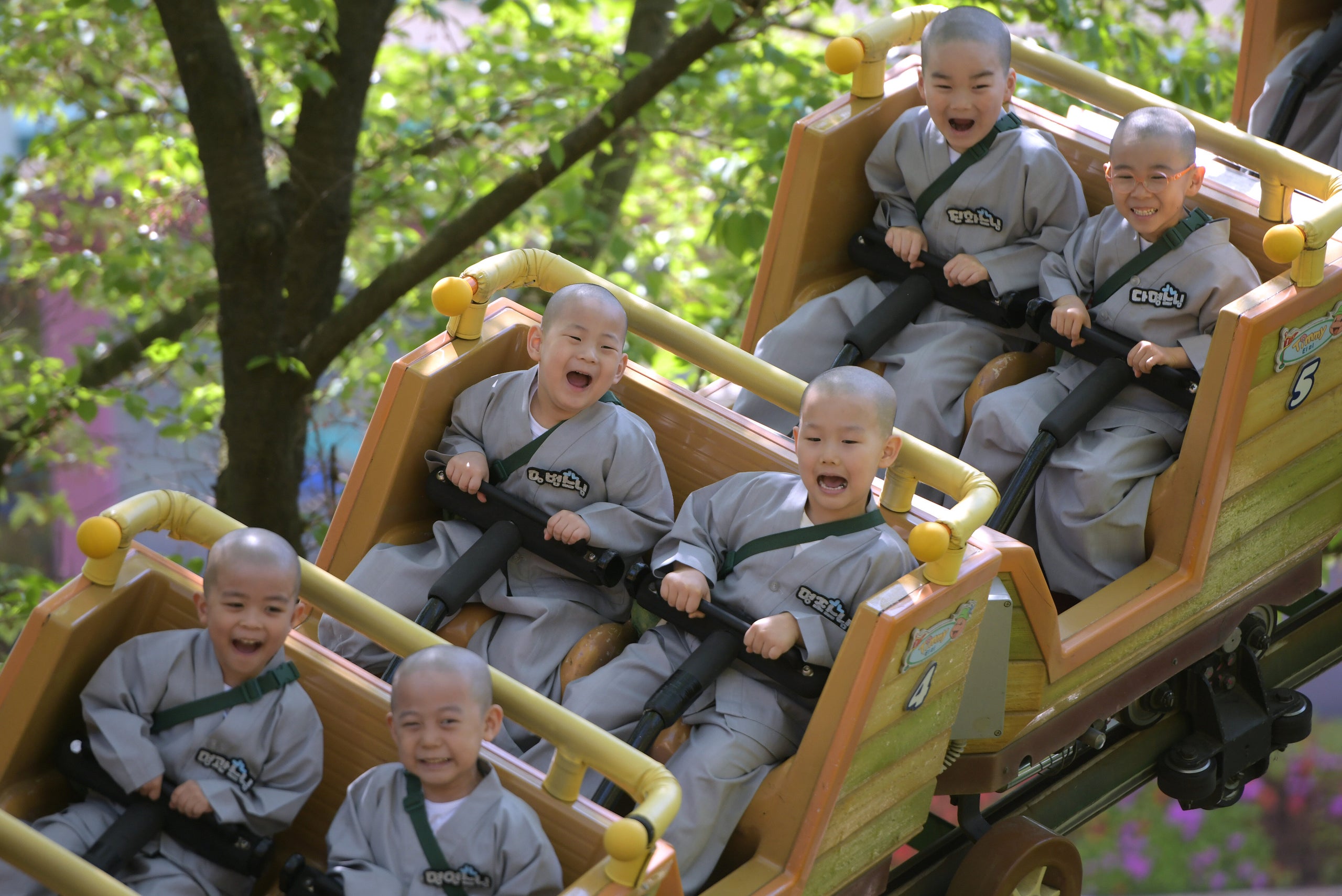 South Korean child monks ride a roller coaster as they visit an amusement and animal park during a training program about Buddhism in Yongin, south of Seoul, on May 2, 2019.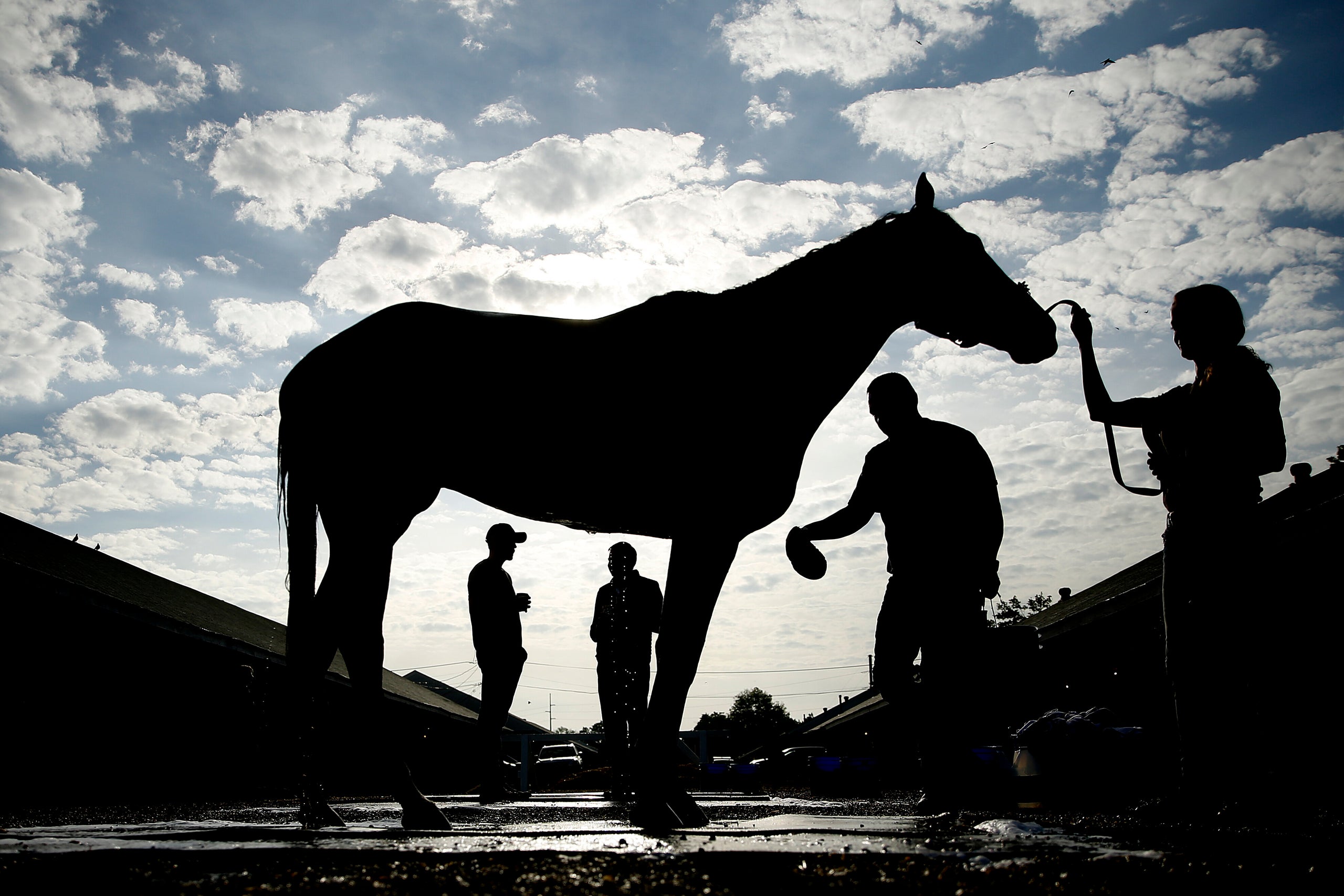 A horse gets a shower after its morning workout in preparation for the 145th running of the Kentucky Derby at Churchill Downs on May 2, 2019, in Louisville, Kentucky.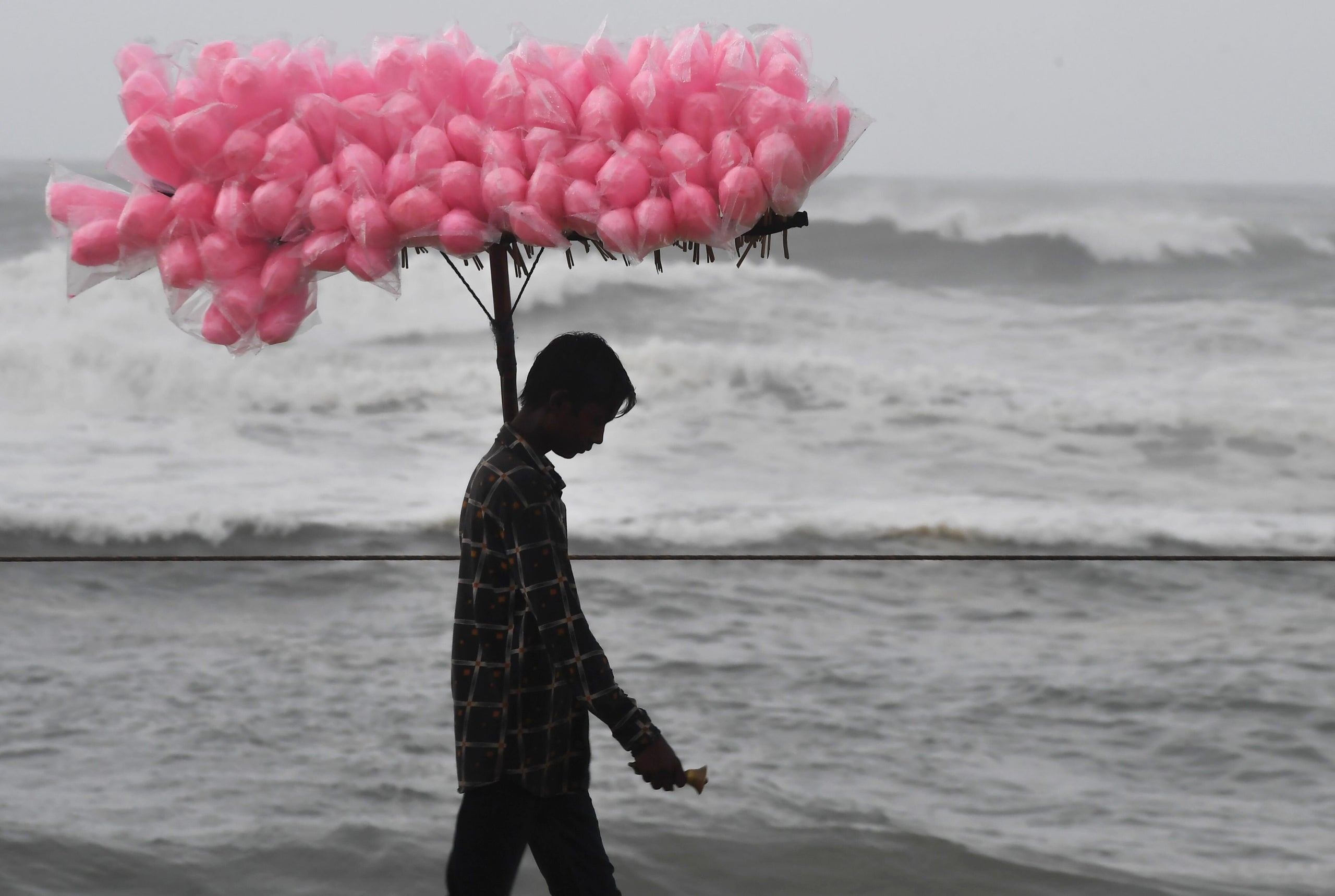 An Indian candy vendor walks along a closed beach in Puri in the eastern Indian state of Odisha on May 2, 2019, as Cyclone Fani approaches the Indian coastline. Nearly 800,000 people in eastern India have been evacuated ahead of the major cyclone.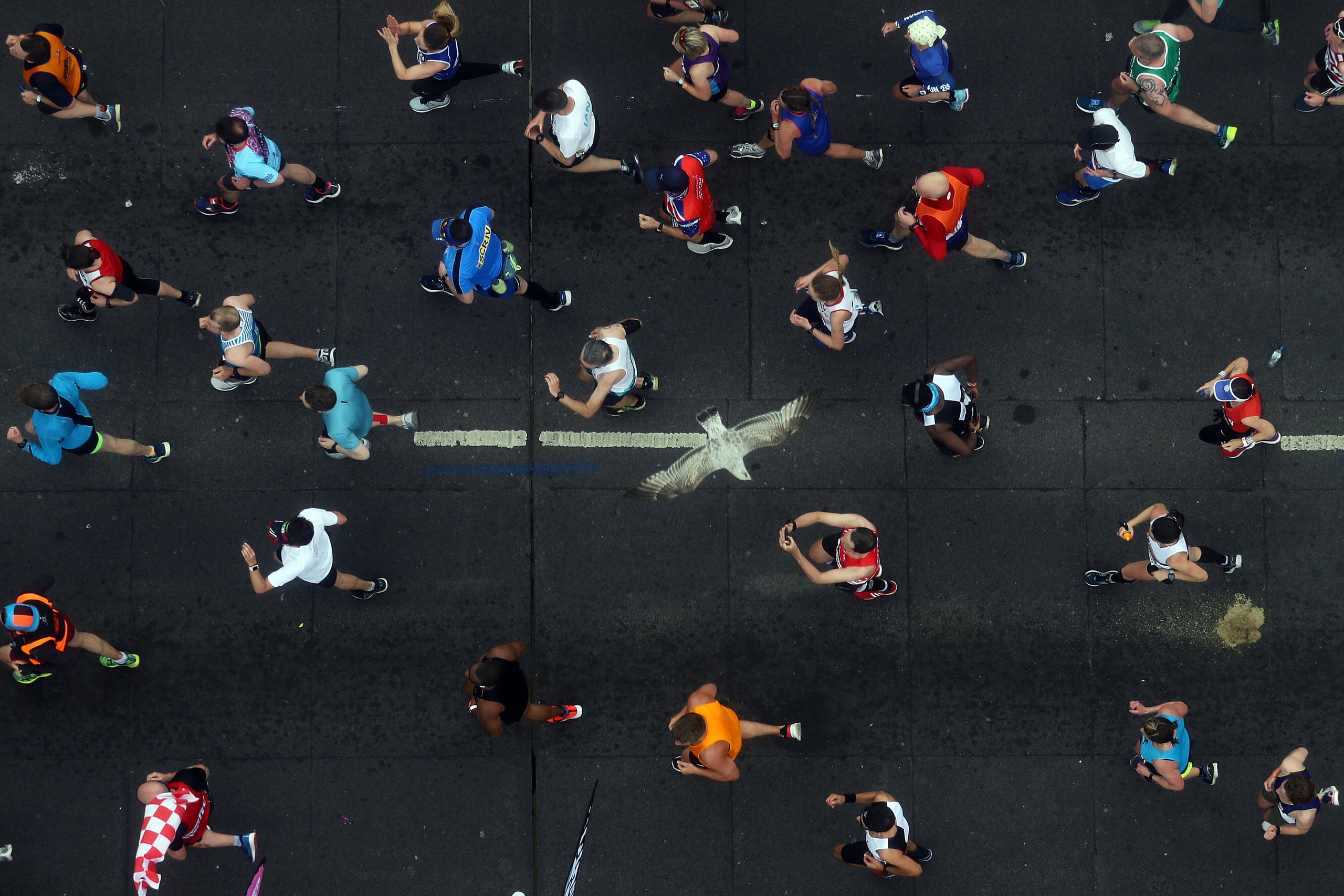 A view of London Marathon participants from Tower Bridge's glass floor on April 28, 2019.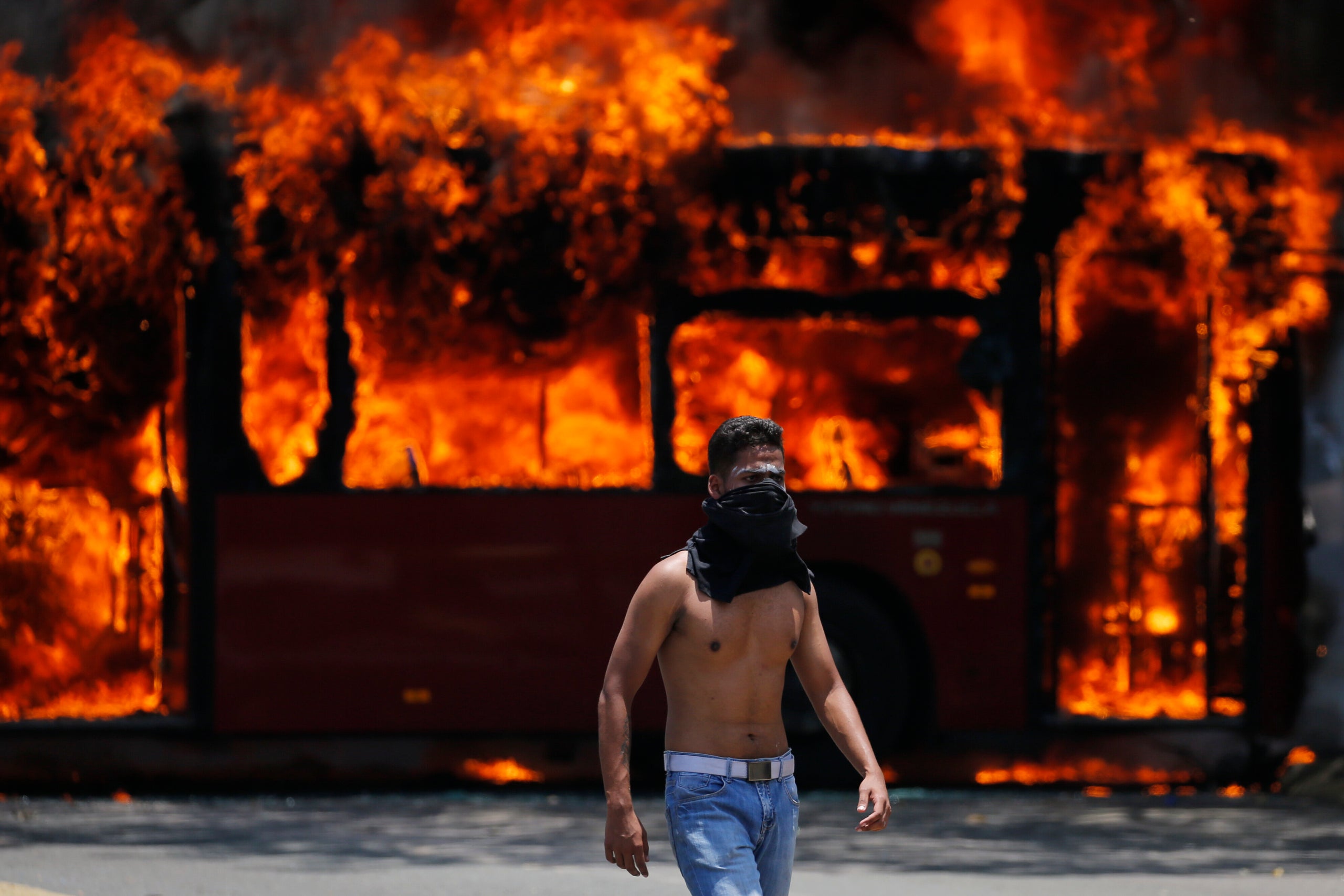 An anti-government protester walks near a bus that was set on fire by opponents of Venezuelan President Nicolás Maduro in Caracas, Venezuela on April 30, 2019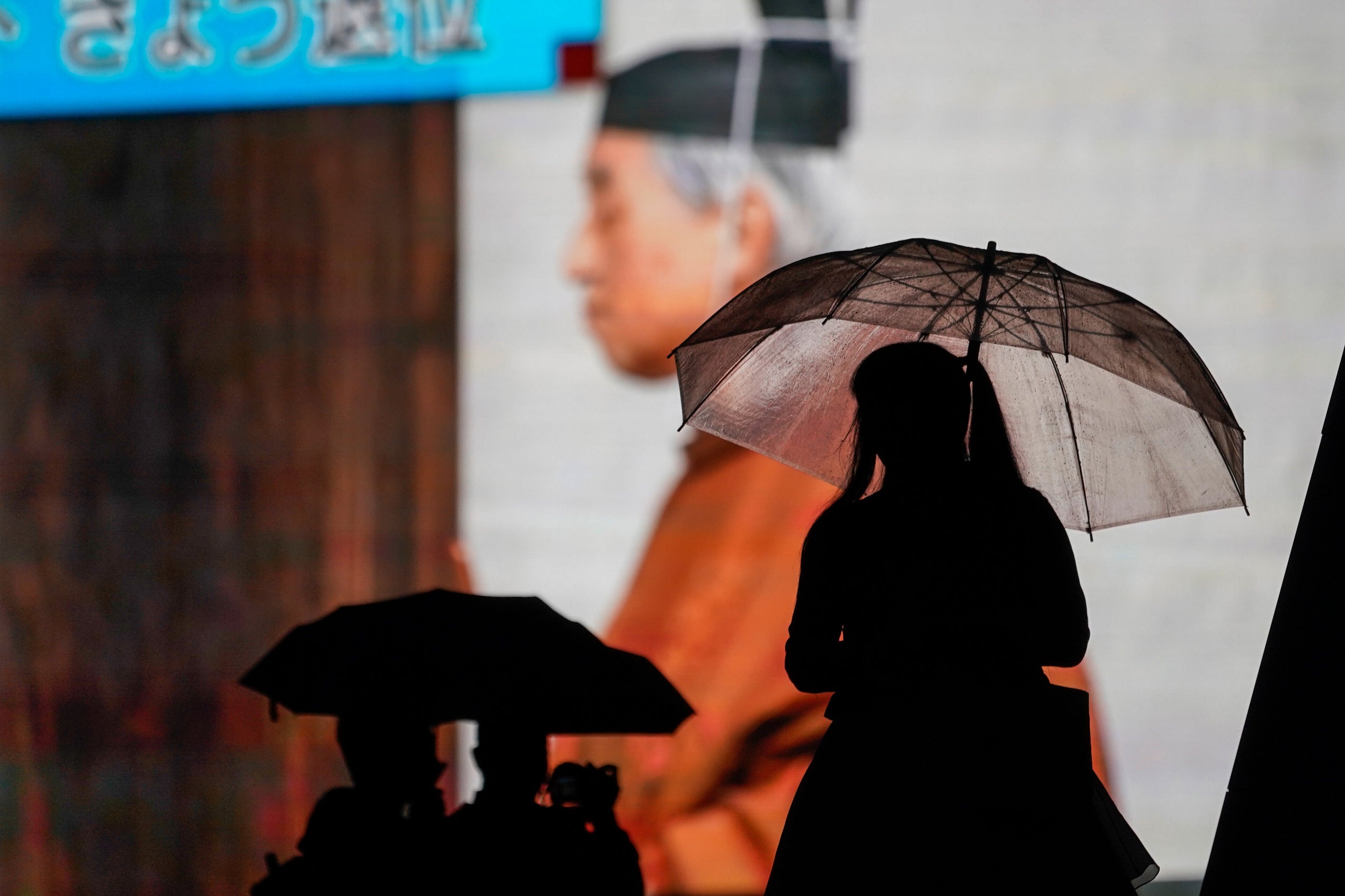 A pedestrian passes a broadcast about Japanese Emperor Akihito's abdication in Tokyo on April 30, 2019. Akihito ended his three-decade reign on Tuesday, voluntarily stepping down due to health concerns to make way for his son in the first abdication of the Chrysanthemum Throne since 1817.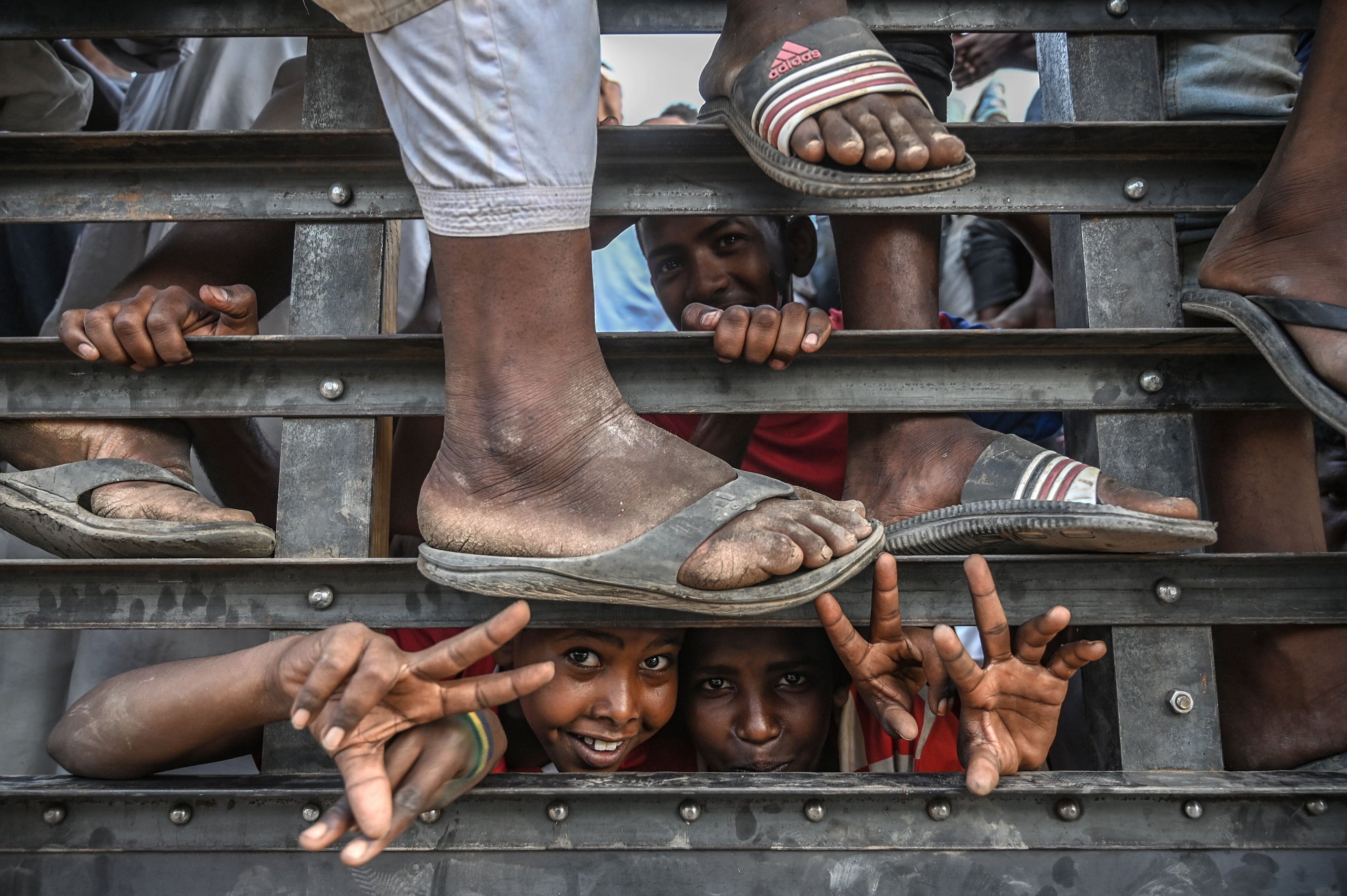 Sudanese protesters arrive to join the sit-in outside army headquarters in the capital of Khartoum on April 27, 2019. Protesters met with Sudan's military leadership to discuss their demands for civilian rule, the leading protest group said.