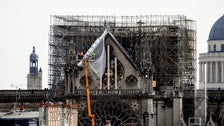 A massive fire at Paris' iconic Notre Dame cathedral on Monday was likely caused by an electrical short-circuit, according to multiple reports on Thursday.
A French judicial police official, who spoke on condition of anonymity, told The Associated Press the investigation was still ongoing. Investigators still have not been able to go inside the cathedral to search for evidence due to safety concerns, the official said.
Workers are in the process of reinforcing the monument with wooden planks to support fragile areas of the walls, portions of which were destroyed in Monday's blaze. The cathedral's iconic steeple and much of its roof were also destroyed.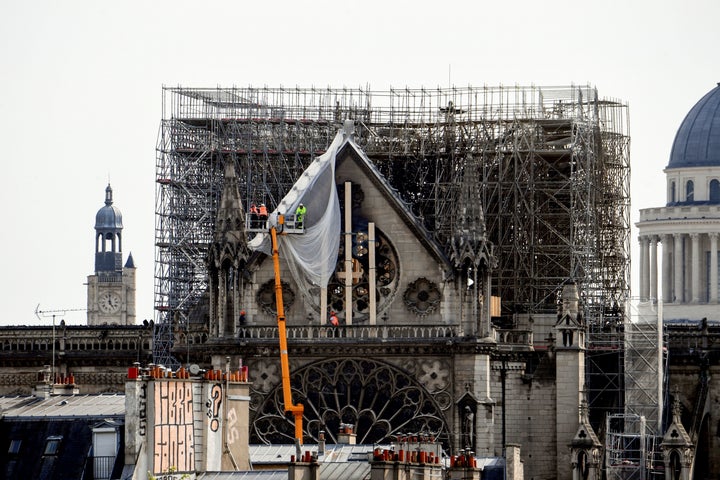 Firefighters battled the fire at Notre Dame, an over-850-year-old cathedral in the French capital, for nearly nine hours before managing to put it out. Many of the priceless artifacts and works of art housed at the site were rescued.
In earlier reports, investigators suspected the fire was linked to renovation work at the site.
Notre Dame has been through multiple rounds of restoration over the centuries. It underwent a 25-year restoration in the 1800s after being plundered and damaged in the French Revolution in the 1790s.
The cathedral went through restoration again in the 1900s, including after World War II, to replace medieval glass damaged by bullets.
Now, experts say it could take at least 15 years to restore the cathedral after Monday's blaze. Donors have pledged nearly $1 billion to aid with renovation efforts.