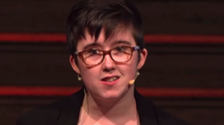 UPDATE (1 a.m. EDT April 23): The New IRA, an Irish republican paramilitary group, has accepted responsibility for the killing of 29-year-old journalist Lyra McKee. In a statement to The Irish News, the group apologized for McKee's death, which it characterized as collateral damage.
"In the course of attacking the enemy, Lyra McKee was tragically killed while standing beside enemy forces," the group told the newspaper on Tuesday, adding that it offered its "full and sincere apologies to [McKee's] partner, family and friends."
The IRA statement was published on the heels of the release of two men who were arrested last week in connection with McKee's killing. The men were released without charges Sunday.
Police in Northern Ireland have issued an appeal to the local community for help.
Detective Superintendent Jason Murphy said more than 140 people had contacted authorities with information about McKee's killing ― but he stressed that more evidence was still being sought.
"Clearly my consideration is whether those two individuals acted as individuals or in collusion with other individuals, and I'm keen for the community to come forward to help me to answer those questions," Murphy told The Irish Times, referring to the two men who were released.
A 29-year-old journalist was shot dead in Northern Ireland on Thursday night in what police called "a terrorist incident."
Lyra McKee was fatally struck by gunfire at around 11 p.m. during a riot in Derry/Londonderry. She was hit by shots that an unidentified gunman fired at police during the "orchestrated violence," according to Assistant Chief Constable Mark Hamilton of the Police Service of Northern Ireland.
Officers took McKee to hospital in a back of a Land Rover, but "she died from her injuries," Hamilton said in a statement Friday. The shooter remained at large.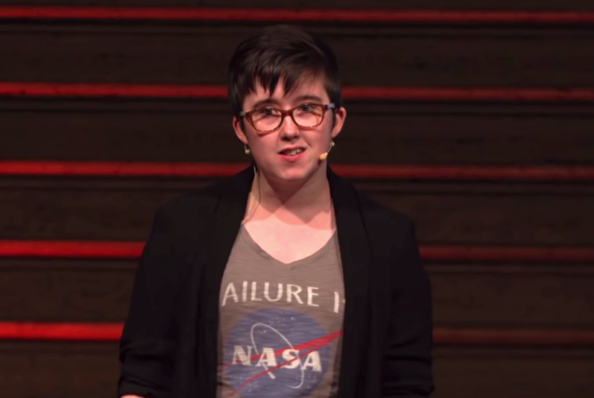 Friends, colleagues, politicians, readers and other journalists flooded Twitter with tributes to McKee, whose 2014 heartfelt blog post went viral in which she detailed growing up as gay and coming out to her mother.
Seamus Dooley, the Irish secretary of the National Union of Journalists, said McKee was a journalist "of courage, style and integrity."
McKee's stories on the fallout from years of violence in Northern Ireland were featured by numerous international news sites, including BuzzFeed.
She inked a two-book deal with publishing house Faber in 2018. Her first, titled "The Lost Boys," documented the disappearance of children during the Troubles, per a statement released at the time, which described her as a "rising star of investigative journalism." It was slated for a 2020 release.
"Violent dissident republicans" are believed to be behind the violence, said Hamilton, the assistant chief constable. "Our assessment at this time would be that the New IRA is the most likely to be behind this and that forms our primary line of inquiry," he added.
Violence flared in the Creggan area of the city after police conducted searches for firearms and explosives, following intelligence that attacks were planned over Easter ― which the Belfast Telegraph notes is when "republicans mark the anniversary of the 1916 Easter Rising and dissidents are traditionally active."
Hamilton said a crowd gathered around police at around 9 p.m. "and before long upwards of 50 petrol bombs were thrown at officers. Two vehicles were also hijacked and set on fire."
Around two hours later, Hamilton continued, about 100 people were in the area, "including young people and members of the media. It was around this time that the gunman fired a number of shots."
A GoFundMe campaign to cover funeral expenses and provide a legacy for her family quickly reached its target of 20,000 British pounds (about $25,900) by early Friday. The effort was started by Padraig Reidy and Mike Harris, friends and fellow campaigners to reform libel law in Northern Ireland.