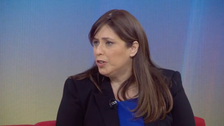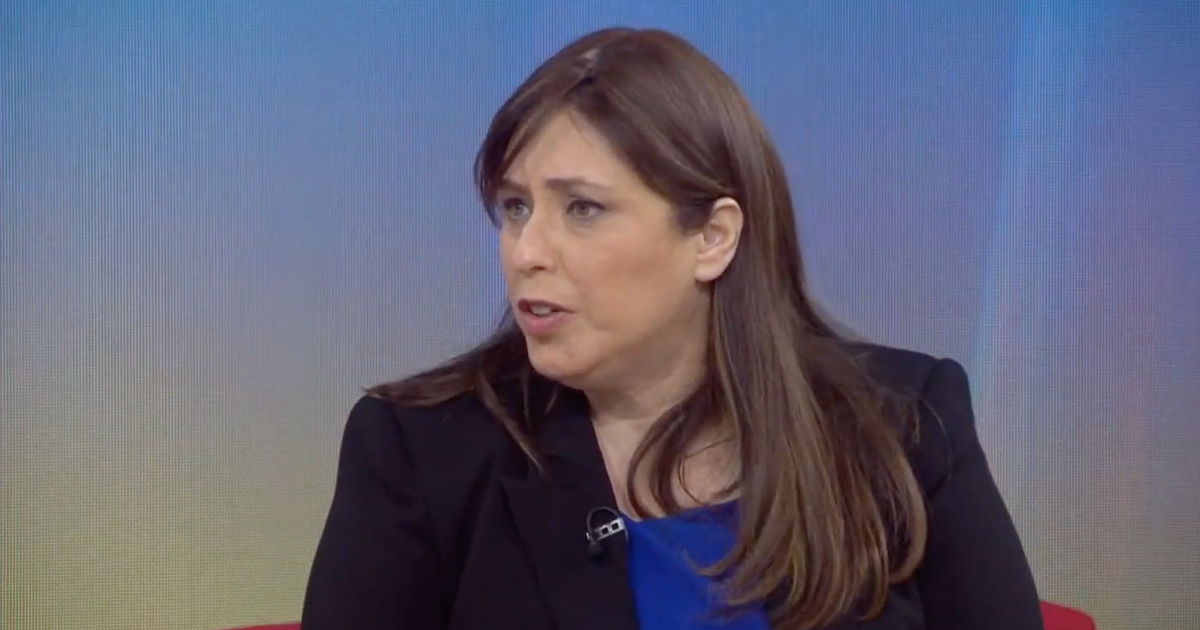 The Israeli ambassador to the U.K. said Monday there is "no humanitarian crisis" in the Palestinian territory of Gaza.
Hamas launched an unexpected attack on Israel last week, taking more than 100 people hostage and killing an estimated 1,400 people, according to Israeli forces.
Israel declared war in response, announced a complete siege of Gaza — where Hamas are based — and launched a series of air strikes.
An estimated 2,700 people in the area have been killed so far, according to authorities in Gaza.
Israel has also called for 1.1 million people in Gaza to evacuate for their "own safety" ahead of their anticipated ground offensive.
When asked what her country thinks about the humanitarian crisis emerging in Gaza on Sky News, Israel's ambassador to the U.K., Tzipi Hotovely, said: "There is no humanitarian crisis."
"Israel is in charge of the safety of the Israelis. Hamas is in charge of the safety of the Palestinians," she added. "This is the time Hamas need to pay the price for its abuse, [for] killing innocent Israelis, and now preventing its own people to evacuate."
Hotovely said Israel is working with international organizations to make sure Palestinians will be safe by encouraging them to evacuate – an "opportunity" she said was not given to the people targeted in the Hamas massacre last Saturday.
She also said Tel Aviv was only aiming for military targets.
Sky News host Kay Burley told Hotovely that the channel has been showing photos demonstrating the humanitarian crisis in Gaza.
"Are you a mother?" the ambassador replied. "What would you think if your children would have been executed in front of your eyes?
"Would you expect your government to think about those Nazis committing those crimes and to say, 'Wait a second — first of all we need to protect the enemy, and then we need to protect our children.′
"Your children come as priority to your prime minister. Do you know that?"
The UN's children agency, UNICEF, has called for an immediate cease-fire and humanitarian access into the Gaza Strip, saying hundreds of thousands of children and their families are trying to flee northern Gaza.
The agency also pointed out that they were running out of food, water, electricity, medicine and safe hospital access.
"The situation is catastrophic, with unrelenting bombing and a massive increase in the displacement of children and families. There are no safe places," said UNICEF executive director Catherine Russell.
Back on Sky News. when Burley mentioned the crisis again, Hotovely said: "Blame Hamas. And ask Hamas why they started those atrocities."
As the news anchor asked once more if Hotovely was acknowledging that there was a humanitarian crisis, the ambassador maintained that there is not.
Burley asked: "So what do you think is happening?"
The Israeli representative replied: "There is a war in Gaza, a war that Hamas started by committing horrible massacre on innocent Israelis."
"What about the collateral damage?" Burley pushed.
"Wait a second – I just want to say and give a little bit of context," Hotovely replied.
"Israel is trying to prevent that. Israel is better than any other army in the world. We are alerting, we are giving them opportunity to have a shelter, we are doing things that no other Western army did in the past," she said.