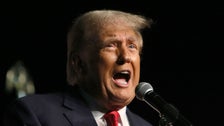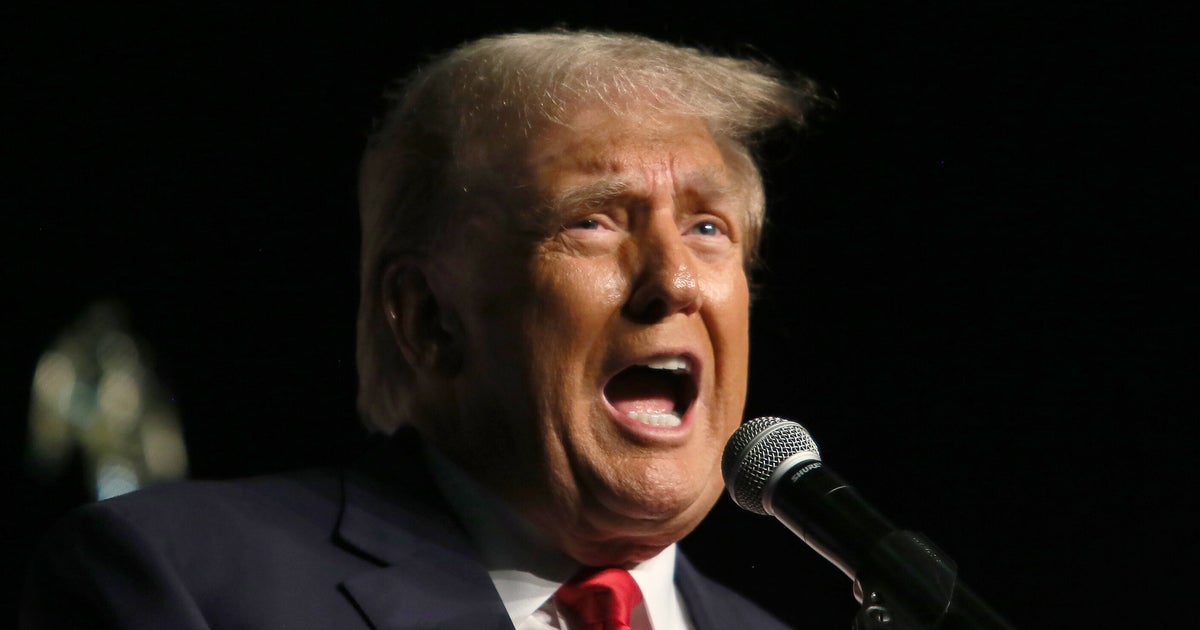 WASHINGTON ― Donald Trump's efforts to use his presidential campaign as an excuse to attack witnesses got a stern rebuke Monday from the federal judge presiding over the criminal case over his attempted coup: not in my courtroom.
"No other criminal defendant would be allowed to do so, and I'm not going to allow it in this case," U.S. District Judge Tanya Chutkan said as she imposed an order prohibiting the former president from attacking prosecution staff, court staff and witnesses associated with the four-count felony indictment.
If Trump violates her order, she would "consider sanctions as may be necessary," the judge told prosecutors and defense lawyers in her fourth-floor courtroom.
Such sanctions could include admonishments, fines or even Trump's incarceration.
Chutkan's order applies to the case accusing Trump of conspiring to defraud the United States and block the Jan. 6, 2021, congressional ceremony certifying his election loss to President Joe Biden. He has separately been ordered by a New York state judge not to attack court personnel in a civil fraud case there after he posted a photo of the judge's law clerk.
Trump lawyer John Lauro spent most of his time during Monday's two-hour hearing arguing that a "gag order," even a limited one, would violate Trump's First Amendment right to free speech and his ability to campaign for his old job back.
"We have to tolerate a bit of colorful, vituperative speech," he said during a discussion of Trump's attacks on former Attorney General Bill Barr, former Joint Chiefs of Staff Chair Mark Milley, Georgia Secretary of State Brad Raffensperger and others.
Lauro told Chutkan that any order even slightly limiting Trump's ability to disparage potential witnesses and prosecutors would hamper his ability to push a major theme of his campaign: that he is being targeted specifically to block his return to the White House.
Lauro repeatedly launched into diatribes that the prosecutions of Trump were evidence of "tyranny" and that Trump had no choice but to speak out. "What does someone to in the face of oppression?" he asked.
Lauro even said that Trump's depiction of Washington, D.C., as a crime-ridden, rat-infested place was appropriate because it was true. "Certainly Mr. Trump is going to change that in 2024 and take the rats off the streets," he said.
Chutkan, who herself has been a frequent target of Trump in public remarks and on social media, frequently had trouble hiding her astonishment at Lauro's assertions.
"I don't need to hear any campaign rhetoric," she said at one point.
"Obviously you have an audience other than me in mind," she said at another.
When Lauro occasionally argued that the only way Trump could get a fair trial would be to postpone it until after the election, Chutkan reminded him of her previous rejection of that request. "This trial will not yield to the election cycle," she said.
And when Lauro argued that no new "censorship" was needed because Trump was abiding by her initial terms of pre-trial release that included language that he not engage in witness intimidation, Chutkan literally laughed out loud.
Prosecutors from special counsel Jack Smith's office had wanted Chutkan to prohibit Trump from attacking the District of Columbia and its residents who will make up the coming jury pool, along with President Joe Biden's administration generally and the Department of Justice specifically. They also requested he be banned from attacking court and prosecution staff and witnesses.
Trump calling the Justice Department the "Department of Injustice" and claiming that Biden had ordered the prosecution would taint the jury pool, prosecutor Molly Gaston argued, adding that Trump's attacks on high-profile witnesses also have the effect of intimidating less-known witnesses. "If you come after the defendant, he will come after you," she said.
Chutkan, though, said that such a broad order was inappropriate and that any potential tainting of potential jurors could be weeded out during jury selection. But she said she would not allow Trump to endanger either prosecutors or courtroom staff "for simply doing their jobs."
"I will not permit it here simply because he is running a political campaign," she said.
Trump's campaign responded to the ruling in a statement attributed to a "spokesperson": "Today's decision is an absolute abomination and another partisan knife stuck in the heart of our Democracy by Crooked Joe Biden, who was granted the right to muzzle his political opponent, the leading candidate for the Presidency in 2024, and the most popular political leader in America, President Donald J. Trump. President Trump will continue to fight for our Constitution, the American people's right to support him, and to keep our country free of the chains of weaponized and targeted law enforcement."
In addition to the four-count federal indictment Trump faces in the District of Columbia, Trump is also under indictment in Georgia for trying to overturn his election loss in that state. He further faces a federal indictment in South Florida for charges related to his refusal to turn over classified documents he was holding at his country club there and a New York state indictment for allegedly falsifying business records to hide a $130,000 hush money payment to a porn star.
If convicted on the most serious offenses, Trump could be sentenced to decades in prison. Despite this, he remains the favorite to win the 2024 GOP presidential nomination, with large polling leads over his rivals.