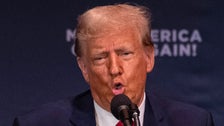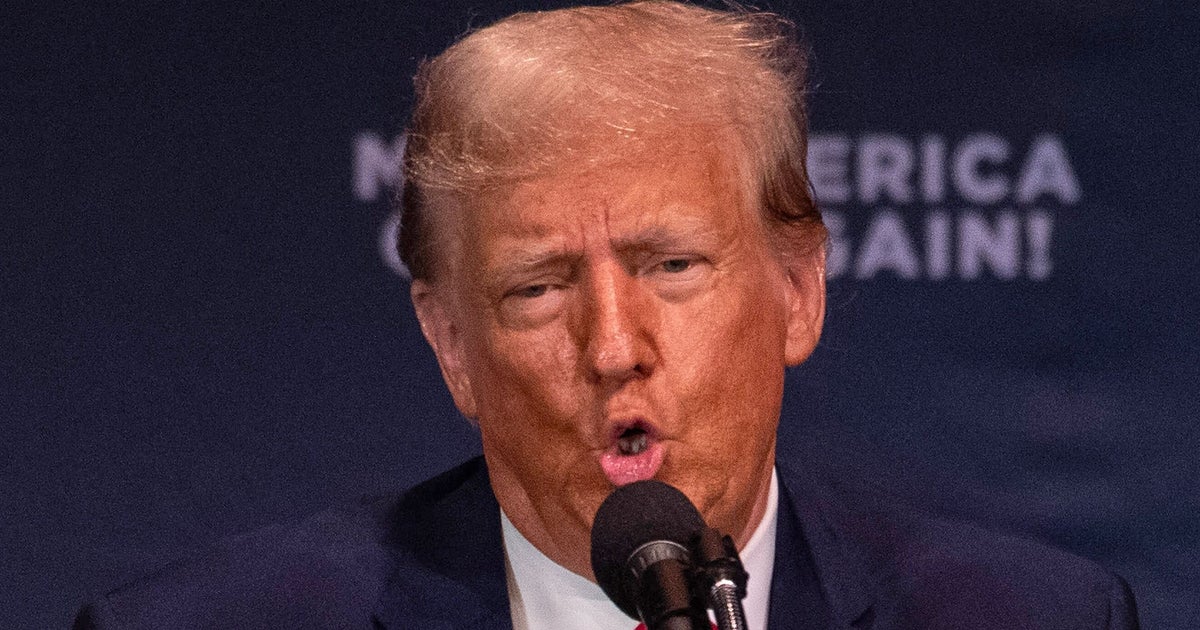 Donald Trump posted a spoof video late Friday that showed him striking a golf ball and it flying all the way to a President Joe Biden event, where the fake ball hits his would-be 2024 opponent on the head and causes him to stumble.
"ANOTHER GREAT SHOT!" the former president captioned the clip that he shared on his Truth Social platform.
It's the latest in a string of spoof golf clips that Trump has shared that take aim at his opponents.
Last year, Trump posted a clip appearing to show him knocking Biden off his bike:
And in 2017, he shared a video of himself hitting a golf ball that appears to strike his 2016 Democratic rival, Hillary Clinton.
Also over the weekend, Trump used his social media platform to criticize Biden's interview on "60 Minutes," claiming the show "led him along like a lost child."
The former president also shared this fake video of himself joining the conversation: