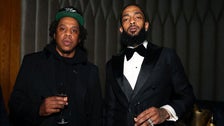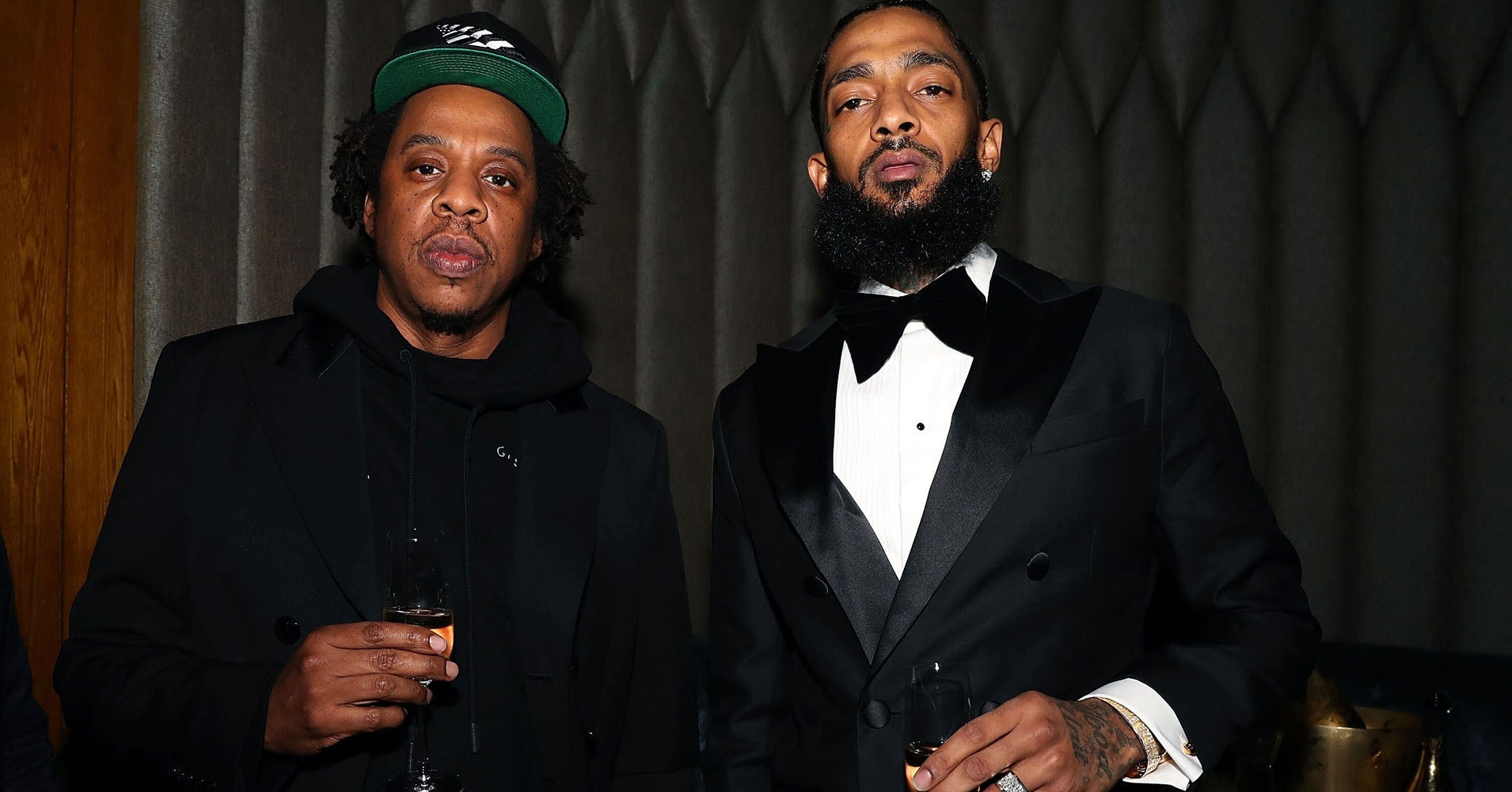 Jay-Z dedicated a portion of his performance at a concert in New York City on Friday to Nipsey Hussle, by honoring the slain rapper's legacy and commitment to his community.
"Gentrify your own hood, before these people do it/ Claim eminent domain and have your people move in/ That's a small glimpse into what Nipsey was doing/ For anybody still confused as to what he was doing," a BET video showed Jay-Z rapping.
Hussle, who founded brand and clothing store called The Marathon Clothing, nestled in a strip mall near Crenshaw Boulevard, has been widely recognized for his efforts to redevelop the Crenshaw neighborhood.
The Grammy-nominated rapper, born Ermias Asghedom, was fatally shot outside his clothing store on March 31. Hussle's fans, loved ones and a number of public figures have since publicly mourned his death.
During Jay-Z's freestyle, which he segued into after performing his 2002 song "Some How, Some Way," he referenced Hussle being killed in his own community.
"I told Neighborhood Nip stay close/ There's a hundred million dollars on your schedule, lay low… I never dreamed he'd get killed in a place that he called home."
"I got a DM on Twitter from a respected hip-hop journalist, and he was just like, 'Hov respects the move, salute,'" Hussle told the publication.
He added, "A little while later, I got an email from my team – that came through my team and it just was like, 'Roc Nation, on behalf of Jay Z wants to buy 100 units.'"