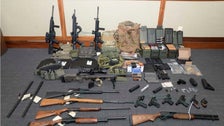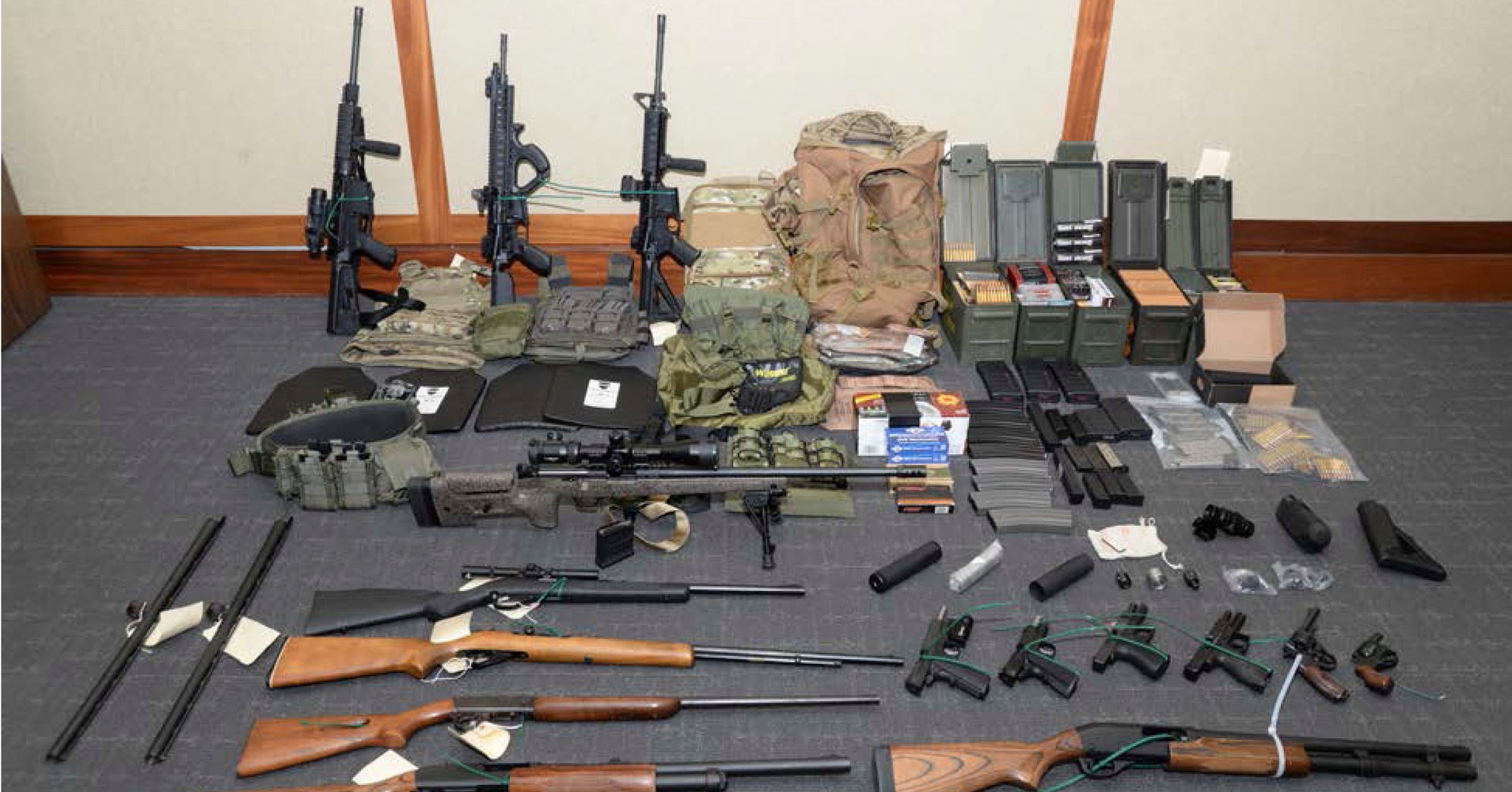 A federal judge has ordered the pre-trial release of a U.S. Coast Guard lieutenant that prosecutors called a "domestic terrorist" and accused of plotting to "murder innocent civilians on a scale rarely seen in this country."
Christopher Paul Hasson was arrested in mid-February and was charged with drug possession and possessing firearms while being addicted to a controlled substance — a rarely invoked federal crime. He was indicted later that month on the gun and drug charges as well as illegal possession of two silencers.
Hasson wasn't released immediately, and prosecutors said on Thursday they will fight the decision. U.S. Magistrate Judge Charles Day set a date for a future hearing on how his pretrial release would work, according to WBAL.
The Washington Times reported that Day said Hasson was "going to have to have a whole lot of supervision" during his pretrial release, and The Associated Press said the judge indicated he had "grave concerns" about Hasson. Day said Hasson would need "somebody who's got eyes and ears on him like nobody's business" when he's released, according to CNN.
After Hasson was arrested in February, Day decided to keep him in pretrial custody but said that he would reevaluate that decision if prosecutors failed to bring more serious charges. Hasson's lawyer asked the judge for a new detention hearing in mid-April after prosecutors disclosed they didn't expect to file further charges against the Coast Guard lieutenant.
Lacking a federal domestic terrorism statute, federal prosecutors essentially had to attempt to scare the judge into keeping Hasson detained on the basis of uncharged conduct. Assistant U.S. Attorney Robert Hur argued in a court filing ahead of Thursday's hearing that Hasson's stockpiling of weapons and creation of a target list justified keeping him in prison until his trial.
In August 2017, Hur disclosed, Hasson searched online for the phrases "white homeland" and "when are whites going to wake up." Three months later, he searched "please god let there be a race war." Last March, Hur wrote, Hasson searched for "best nigger killing gun" and visited various websites that sold guns.
In the court filing arguing for Hasson's continued detention, Hur noted that Hasson, like the alleged New Zealand mosque shooter, was a fan of Norwegian terrorist Anders Breivik. Hasson "poses a substantial danger to the community," Hur wrote.
The day before Hasson's detention hearing, his lawyer wrote the judge a letter citing two recent cases where men who possessed firearms and made violent threats were released ahead of trial. But there is also precedent for detaining suspects like Hasson: A judge granted pretrial detention for Jeffrey Clark, a neo-Nazi in Washington, D.C., who was also arrested on gun charges after his family warned the feds he might try to start a race war.
Even though Clark isn't facing terrorism-related charges, the judge in his case determined "no condition or combination of conditions exist that would reasonably assure the safety of any other person or of the community if [Clark] was released."
The judge in Hasson's case said on Thursday that he would order extensive supervision, including home confinement and electronic monitoring.